What Is FICO And Why Is It Important
A FICO score is a credit score developed by FICO, (Fair Isaac Co.) a company that specializes in what's known as "predictive analytics," which means they take information and analyze it to predict what's likely to happen. In other words, how likely is it that you will pay your bills.
FICO uses information provided by the three major credit reporting agencies – Equifax, Experian or TransUnion. However, FICO itself is not a credit reporting agency.
The FICO score range is 300 – 850 with, of course, the higher number representing less risk. The higher the number, the more favorable interest rate you are likely to get from the lender.
The score breaks down into these categories:
Payment History (35%): How you have paid credit cards, retail accounts, installment loans, etc. They also want to know if you have any collections, late payments, bankruptcies.

Debt/Amounts Owed (30%): What you owe, types of accounts and how many. The percentage of the credit line you typically use. (Recommended to stay under 30%)

Age of Credit History (15%): How long the account has been open, type and account activity.

New Credit/Inquiries (10%): Number and proportion of recently opened accounts and recent credit inquiries. Time since opening and credit inquiries. Is this a re-establishment of positive credit history following past payment problems?

Mix of Account Types of Credit (10%): Number of and recent information on all the various types of accounts you use.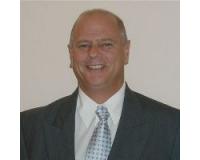 Author:
Victor DeFrisco
Phone:
561-951-3759
Dated:
August 3rd 2016
Views:
154
About Victor: ...