What Is Financial Sustainability
Financial sustainability is achieved when you are able to maintain a certain lifestyle and have the financial means to cover your expenses and have enough to save for later. In a financially sustainable pocket, long term savings takes priority over any short term splurge. Does that mean you can't have fun? Absolutely not, but it means that one shouldn't use one's saving as extra money for an unplanned spending spree (whatever that may be). The reason being that the short term spending spree pushes your goal post that much farther than you originally planned and thus may discourage you from attaining your definition of success.
What determines whether one is financially sustainable? The answer is simple, after one has paid all his/her expenses in any given month from whatever revenue stream that exist, does he/she have any money left over? If the answer is yes, let's look at it from the business world, in which case the leftover money would be considered a profit. Profits are not spent, but saved for future investment either to acquire another company or expand. In your personal life, that is your savings and that saving should not be spent without thoughts either. If the answer is no, speaking with a financial counselor or advisor is the first recommended step to change the inevitable. That is consequences for not changing could lead to financial ruin personally or bankruptcy will be the ultimate end to this story. Of course we all want to avoid the worst case scenario, what we do in the meantime will determine whether we fail or succeed.
So are your pockets financially stable?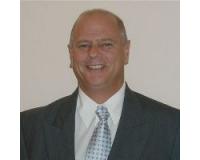 Author:
Victor DeFrisco
Phone:
561-951-3759
Dated:
March 10th 2016
Views:
212
About Victor: ...