What Is Your Home Style
Styles of houses vary across the country. In New England, you have the famous Cape Cod look. In Big cities like San Francisco, Boston, or Chicago, there are the imposing edifices of the Brownstones and Victorians. Travel throughout the country and you'll see that the choices are almost endless. Knowing which style you prefer is one of the basic elements in your hunt for the perfect home. Here is a quick guide to help you recognize the professional terms for many of the most prevalent house styles you will typically come across:

•Ranch: this long, low house style ranks among the most popular in the country. It features a single story with a low pitched roof. The raised ranch, which is also common has two levels with each level accessible from the main entry foyer.
•Cape Cod: this compact story-and-a-half house is small and symmetrical with a central entrance and a steep, gable roof. Known for simplicity in design and function, the Cape Cod comes as shown below, but is also well recognized in other siding materials such as brick, wood or aluminum siding.
•Georgian: Popular in New England, the Georgian has a very formal appearance with two or three stories and classic lines. Usually built of brick, the rectangular house has thin columns alongside the entry, and multi-pane windows above the door and throughout the house. Large chimneys are sometimes featured on one or both ends of the roof line.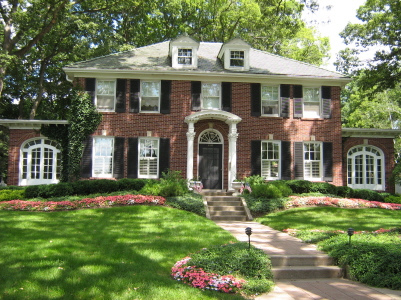 •Tudor: Modeled after the English country cottage, this styling features wood timbers and stucco or paneling designed to highlight the various rooms and ornate windows. The pictured home below is an updated version of the traditional tudor style home you might find from the 1930's or 1940's.
•Victorian: These homes are mainly two or more story framed with large formal rooms, high ceilings and porches along the front and sometimes sides of the house. Fireplaces are common in many of the living rooms of the house including the bedrooms. Victorians are known for their "gingerbread" decoration and feature a lot of ornamental and detailed wood trim as well as slate or wood shake shingled roofs.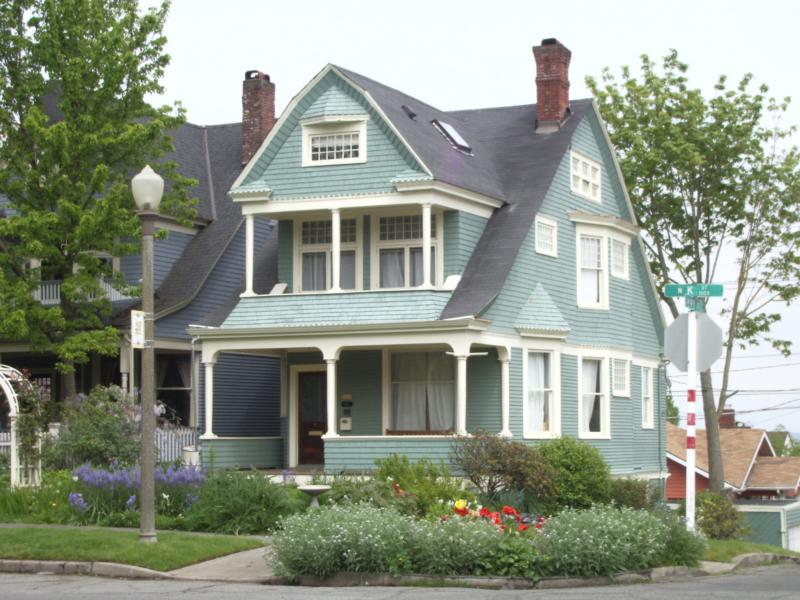 •Pueblo/Santa Fe Style – Popular in the Southwest, these low profile homes are usually frame or adobe brick with a stucco exterior and features flat roof lines with extending beams of timber. Some Southwest styled homes are built with multiple levels and also feature enclosed or covered patios designed to incorporate outdoor living with the indoors. Decorative tile and pastel colors is a prominent hallmark of this Southwest type home.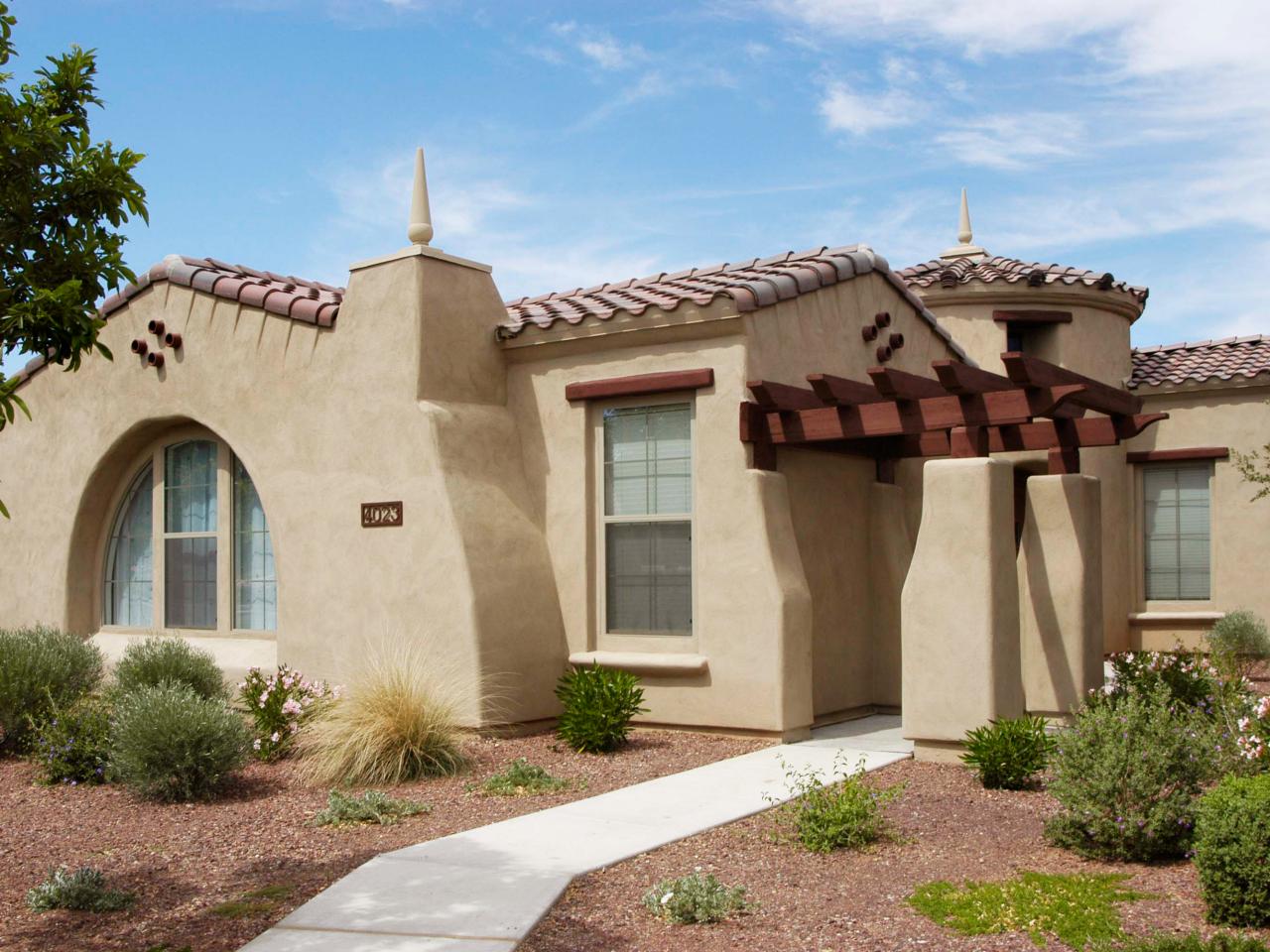 •Dutch Colonial – Colonials feature two or two-and-one-half stories covered by a gable roof, which is one that slopes steeper on one side than on the other, and eaves that flare out. Dormer windows similar to a Cape Cod style home are sometimes a feature on this style home, which is traditionally made of brick or wood siding.
•New England Colonial – Unlike the Dutch Colonial, this similar shaped home has a less complex roof structure and sometimes narrow clapboard siding, although the one featured below is brick framed. Windows are usually double-hung and feature wood shutters.

•Southern Colonial –This variation of the Colonial is known for large columns and huge front porches suitable for sipping lemonade and people watching on hot summer days.
•Split-levels: Split-level houses are most common in the mid-west and feature one floor half above and one floor half below the main level. They are usually made of brick with wood siding or in southern and western climes would be made with stucco over frame or CBS.
These are just a few of the many styles of homes available across the country – some are more prominent in different areas than others. Knowing home style terms will help you zero in on the type of house that will fill your needs and suit your taste.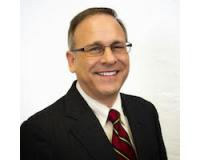 Author:
Stephen Snow
Phone:
561-291-1783
Dated:
May 27th 2016
Views:
3,963
About Stephen: ...