What Its Like To Live In Delray Beach


What It's Like to Live in ... Delray Beach
Residents rave about this tropical hamlet—nestled between Boca Raton and West Palm Beach—including its pedestrian-friendly downtown and pristine beaches. by Susan Friedman
Enlarge Photo Photo by:Diane Bradford


It's Thursday evening in downtown Delray Beach, and it's a happening scene. This tropical hamlet, nestled between Boca Raton and West Palm Beach, brings in a crowd six times a year for the well-loved Art & Jazz on the Avenue event. In the heart of it all, downtown's Atlantic Avenue becomes pedestrian-friendly thanks to barricades extending from Federal Highway west to Swinton Avenue.
Galleries are top stops. At the Cacace Studio's open house, people climb two flights of stairs in the historic Cathcart building to peruse black-and-white paintings of early Delray Beach and oils of coastal landscapes and colorful tropical gardens by local artist Vincent J. Cacace. Art lovers tempted by just-out-of-the-oven slices of pizza step up to the to-go window of the adjacent Italian restaurant, Sazio. Others mosey east toward the railroad tracks to Johnnie Brown's for succulent slabs of baby-back ribs and tunes by local police officer Scott Ringersen, who croons a mean Elvis.
A city totaling fewer than 65,000, Delray Beach has a far-reaching appeal. Oceanfront McMansions are few and far between here (you see more in neighboring Highland Beach to the south), but occasional funky beach-house enclaves where you stroll out the door right onto the sand still exist. One such locale is the Villas of Delray, with 16 detached two-bedroom art-deco cottages that date back to the 1940s. Mixing it up, west of the ocean, a historic seven-bedroom circa-1925 home on North Swinton Avenue with a grand media room and a lush tropical pool setting recently sold for $640,000. Housing deals with fixer-uppers have enabled a demographic of 30- and 40-something professionals to buy in the Swinton vicinity. Tom Reynolds, a creative director for an ad agency, recently bid farewell to his rustic beach bungalow in the eclectic Ocean Ridge community north of Delray Beach. Now he's in a much larger three-bedroom single-family dwelling off Swinton near George Bush Boulevard. "It was a great buy that just needed some TLC," says Reynolds, who ripped out all the flooring and replaced it with recycled hardwood.
New condos with a concrete urban mixed-use aesthetic came on the scene in downtown Delray during the building boom. One such condo is City Walk at Pineapple Grove, with 40 one-, two- and three-bedroom options with stainless-steel appliances and granite countertops. Residents can walk right out the door to Brule Bistro, a gourmet dine-in or take-away spot with living-room-esque comfy couch seating. On any given day, locals meet here for a glass of wine and specials such as grilled Scottish salmon and pancetta brioche.
"The waterways of the Intracoastal and the beautiful beach are what bring many of our buyers to the area," But the city's draw goes beyond the coastline's watery offerings. Case in point: Michiganders Kim and Darryl. "We love the pace here," says Kim, who chose Delray Beach as a second home because of its vacation qualities, such as its walkable downtown with plenty of restaurants. "Once we're here, we really take it all in," says Kim, who enjoys being close to Atlantic Avenue's social hub.
They frequent the chic indoor-outdoor setting of Cut 432. With its stunning chandeliers ricocheting light off silver subway tiles, they enjoy dining there with friends for lobster BLTs and aged fillets. Kim also loves shopping with Darryl at boutique-clothing store Ginjer for hip jeans and men's shirts and the Love Shack (the sister store of preppy Snappy Turtle) for chic resort wear.
"One visit to Delray was all it took," says Darryl, an attorney who owns and manages the national Hall of Fame Dance Challenge in West Bloomfield, Michigan, with Kim. The couple ultimately chose the Cannery Row development. They closed on it just a year ago October and especially love the new town home's impressive 10-foot ceilings. The enthusiasm about Delray Beach has a lot to do with their town home's style and location—five minutes by car to Ocean Boulevard, the beach and waterfront restaurants, such as Caffe Luna Rosa with its elevated alfresco dining room.
North of Atlantic Avenue, the Cannery Row Enclave was developed by Ironwood Properties (ironwoodproperties.com). Eighty-three town homes will eventually be built here. Cannery Row's three-story town homes range from $500,000 to $600,000. Architecturally, the style emulates the pastel-hued historic Georgian row houses of downtown Charleston and Savannah, where typically there are a series of homes of identical design, situated side by side and joined by common walls. The name the developer chose, Cannery Row, dates to the early 1900s when pineapple- and tomato-canning plants were located in the Delray Beach area.
Need more information about Delray Beach and the surrounding areas call Rochelle Klein-Loper Exit Realty Premier 561-501-6248 or 954-655-0726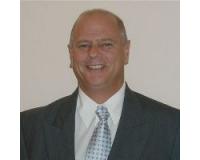 Author:
Victor DeFrisco
Phone:
561-951-3759
Dated:
April 2nd 2016
Views:
787
About Victor: ...