What Renovations Might Help Raise Your Home Value
The Renovations That Up Your Home's Value
Jane Bianchi
Is digging up the backyard to put in a pool worth it? What about upgrading a tired-looking kitchen with gleaming marble countertops? And what about installing high-tech speakers—throughout the house? If you're planning to renovate your home, you may already be asking yourself these questions. But when it comes to increasing your home's appraisal value, the answer to them isn't always a resounding yes.
To help ensure that your reno dollars are well spent, the team at LearnVest asked real estate experts across the country to weigh in on the top five home improvement dos that can boost resale value—and five don'ts that just aren't worth the extra expense.
Reno Do #1: Upgrade Your Kitchen
All of our experts agree that a kitchen renovation should be at the top of your list, since it's the heart of a home—the room where families spend most of their time. But where to start? A couple of givens include upgrading to stainless steel appliances and installing countertops made from engineered stone or granite, because these fairly easy changes will improve the aesthetic appeal of the space. Details can also make a difference, like putting shiny knobs on cabinets and purchasing a sparkling new faucet for the sink.
Another wise kitchen upgrade? Knocking down a full or half wall, so you can connect the kitchen to a den or living room. "It makes the kitchen feel more spacious," says Phyllis Rockower, owner of the Real Estate Investors Club of Los Angeles in California. "If you're cooking, you can still hear what people are saying during a party, or keep an eye on your kids while they're playing."
Reno Do #2: Revamp Your Bathroom
A toilet that looks old, cracked or dirty (or doesn't flush properly) is a turn-off—and the same goes for a vanity, which should be eye-catching and practical. "Install a vanity that recesses into the wall, so it saves space," advises Alen Moshkovich, a broker for Douglas Elliman in New York City.
Proper lighting can also be a great value booster, such as adding a window in the bathroom, so natural light can illuminate the space. There's one other more simple fix that homeowners tend to overlook: Reglazing a tub, rather than getting a new one, will save you money and upgrade the look of your bathroom.
Reno Do #3: Go Greener
"In the last four to five years, there's been a growing demand for green housing," says Tom Ferstl, a commercial and residential real estate appraiser at Ferstl Valuation Services in Little Rock, Arkansas. "Making your home more energy efficient is a plus—anything that helps keep heat in during the colder months and out during the warmer months will help."
The changes can be small, such as adding storm doors or a ceiling fan in each room. Or they can be large, like double- or triple-paning your windows. Want more ideas on how to renovate your home in a green way? Check out Regreen, a site created by the American Society of Interior Designers Foundation and the U.S. Green Building Council.
Reno Do #4: Invest in a Sprinkler
Many homeowners don't want to be bothered with maintaining a stunning, landscaped garden, so planting tons of tress, bushes or flowers isn't necessarily going to elevate your home's value. But everyone wants green grass, so adding a sprinkler system that automatically turns on and off is a good investment, says Ferstl, because it allows a buyer to keep a lawn looking good without much work.
Reno Do #5: Install Built-In Speakers
High-tech homes stand out and will impress buyers. Your best bet is to centrally wire a sound system in your home, and put a speaker in every room, so you can control music from anywhere in the house with one remote. Rockower also suggests installing surround sound in the den or living room (basically wherever you watch TV), which makes watching movies or sporting events more exciting.
lifehacker.com/the-renovations-that-up-your-homes-value-and-the-ones-803345073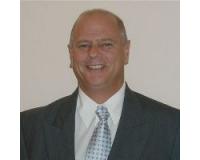 Author:
Victor DeFrisco
Phone:
561-951-3759
Dated:
August 6th 2016
Views:
217
About Victor: ...