What Women Really Want On Valentines Day
What women really want on Valentine's Day
Guess what, guys? It's not a dozen long-stemmed red roses and a pricey box of chocolates that women get all misty-eyed over when mid-February rolls around each year. True, retailers love to push these traditional heart-day gifts, but most women would be far more impressed by a simpler -- and often less-expensive -- gift that somehow touches her heart.
It really is the thought that counts -- not that you thought to get something, but that you put some thought into what you got. You'll make your sweetheart feel special by picking gifts that connect with her personal passions rather than falling back on the same old same old, which, in effect, is telling her you didn't care enough to put any thought into it.
Usually, expensive means very little. "In fact, depending on where a couple is in their relationship, extravagant gifts like expensive lingerie or fancy chocolates can seem overwhelming," says author and etiquette and gift giving expert Leah Ingram. "If you've just started dating, a big gift can imply more depth to the relationship than is really there. It can also be awkward if the guy splurges on a big Valentine's gift, but the woman doesn't do the same."
Men in married or long-term relationships can also take heart: your sweethearts, too, can be wowed by relatively inexpensive but thoughtful gestures, says author Robyn Spizman, author of "Make it Memorable" and "The Giftionary."
"Woo her with a single rose, with a note attached that says, 'You're my one and only.' Or on Valentine's morning, cut self-stick notes into heart shapes, write something sweet, and leave them in key places: her bathroom mirror, the refrigerator or her car door.
"More than expensive gifts, women want their men to show them that they truly cherish them. By doing a little homework and paying attention to the things their loved one really cares about, men can make women feel adored," Spizman says. "It's not about cost."
By Teri Cettina • Bankrate.com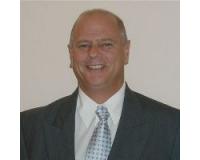 Author:
Victor DeFrisco
Phone:
561-951-3759
Dated:
January 16th 2017
Views:
99
About Victor: ...