What You Should Know About Hiring A Contractor
Hiring a Contractor: 5 Do's and Don'ts
Major home improvements will test even the most seasoned homeowners. From underestimated budgets to project delays, there are a number of challenges to overcome in order to ensure your project is successful. But there's one challenge that supersedes all: Hiring the right contractor. Here are five tips that will help you find the perfect pro.
1. Don't hire the first pro. Do get estimates from multiple pros.
Hiring the first pro you interview can result in a colossal headache. Getting several bids on your project is a must. But not all homeowners take the time to talk to multiple pros. Speak to at least three pros to ensure a quality hire.
2. Don't hire the cheapest pro. Do hire the pro you have the most confidence in.
Hiring the pro with the lowest quote is a common mistake. Experts suggest splitting the difference and going with the pro with the median price. Additionally, it's important to invest in the pro you feel most comfortable with. If the pro with the lowest bid has the best credentials, impeccable references and a stellar portfolio, make the hire. Need help locating a pro? HomeAdvisor's ProFinder tool will help you find the perfect pro for your project.
3. Don't take their word for it. Do ask for proof of insurance, licensure and bonding.
If you read any hiring how-to guide, you'll come across the following advice: Only hire a licensed, insured and bonded pro. And yet, this advice is frequently ignored. In fact,according to a recent HomeAdvisor survey, 48 percent of homeowners didn't inquire about their contractor's insurance. Before hiring your pro, make sure he or she provides written proof of insurance and licensing. If your pro is bonded, ask to see documentation. Double checking documentation is the best way to ensure that your remodeling pro is someone you can trust.
4. Don't shake on it. Do get it in writing.
Nothing is set in stone unless you have a contract in writing. Take detailed notes of the agreed-upon items in your contract. Carefully review each detail of your contract with your pro to make sure it is clear. If your pro shows hesitation to sign the contract, find a new contractor.
5. Don't pay upfront. Do pay when milestones are hit.
As a rule, if your pro asks for your entire payment up front, start looking for a new contractor. Organize your payments around project milestones. Wondering how much your remodel will cost? Check out Home Advisor's True Cost Guide. They will tell you how much others in your area are paying for similar projects.
Artical by: HomeAdvisor Inc.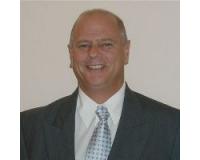 Author:
Victor DeFrisco
Phone:
561-951-3759
Dated:
July 14th 2016
Views:
244
About Victor: ...