Whats The Best Smart Home Security System For You The Ultimate Guide
Of all the must-have smart home upgrades available, security tops the priority list for 63% of homeowners. And for good reason: Who doesn't want their place to be safe from burglars, fires, floods, and other threats? And here's a bonus: Many home insurance companies offer rebates for installing web-enabled, interconnected home security cameras, smoke detectors, and other safety features.
While home security systems have been around for decades, they've long been seen as expensive luxuries relegated to mansions of the rich and famous—but no more. Today, many manufacturers of smart security systems offer packages at various sophistication levels and prices, some well within financial reach of just about all homeowners who want to protect their home and everything in it (including its inhabitants).
To help you pinpoint a smart home security system that's right for you, we've put together this third installment of The Connected Home—a series highlighting how to boost your home's IQ. If you're eager to increase your home's self-defense skills, check out this sampling of smart home security systems, broken down into three tiers from the bare-bones basics to one that offers 24/7 monitoring at a decent price.
For home security on a budget
At its most basic, smart home security boils down to a camera.
"Almost all the users that we talk with prefer to have a camera," says David DeMille, director of A Secure Life. "It gives a lot of comfort to know how things look when you're not there."
While data aren't available on how many intruders smart cameras catch, anecdotal evidence abounds of burglars foiled by this video footage. Some footage is used to ID the burglars and catch them after they've fled (like this UPS deliveryman who allegedly stole an iPad from someone's doorstep), while other homeowners even catch burglars in their home and dial 911 in time to get them arrested on the spot.
One popular and affordable option is the Nest Cam ($199), which sends live video to your phone, as well as alerts if it hears a loud noise or detects motion. In addition to picking up intruders, it's useful as a baby monitor or nanny cam.
But in spite of its no-frills, budget-friendly setup, Nest Cam can "learn" what should trigger an alert and what shouldn't, how to differentiate a person from a pet, and to alert you only to activity in certain areas of the house. It also has two-way audio so you can talk to anyone in the room and, for a monthly fee, it will send recordings to the cloud ($10 a month for 10 days of storage or $30 for 30 days).
But there are some limitations to a basic one-camera setup: For one, it can cover only one room. Plus, unlike more sophisticated systems, the onus is on you to keep an eye on it, so if you want a setup requiring less attention, you might want to explore the more sophisticated options offered by Nest or other manufacturers.
For more comprehensive home security
Want more peace of mind than a mere camera can provide? Then you'll want to upgrade to a smart home security system that targets the many ways your home's security can be breached. One leading option is iSmart alarm ($200 to $350, depending on components), which has won awards from CNET (three years running), PC Mag, and other outlets as the best DIY home security system on the market.
In the words of CNET, "It's smarter, more affordable home security for a new generation of DIY-ers."
In addition to a camera, here are some other features, and why you might want them:
Motion sensors: These are affixed to walls and detect movement through an infrared sensor, tripping off an alarm. They can be installed at different heights to minimize pet-related false positives.

Door and window sensors: According to one study conducted at the University of North Carolina in Charlotte, most burglars sneak into your home through windows or doors that are left open or that they force open. You can shore up these weak points with door and window sensors, tiny devices that attach to doors and windows that will sound an alarm—and/or alert you by phone—if these entrances are opened when you're not expecting it.

Yard or window sign: OK, so it's not smart tech exactly, but it does work to deter burglars and almost all security systems include them in the package. According to one study by Rutgers University, 75% of burglars would pick another house based on signs and stickers alone.
For homeowners who take their security
very seriously

If you want the true protection of eyeballs on your home 24/7, you might want to pay monthly to have a company monitor your home so you don't have to. While the components are similar to the above DIY systems (with cameras, motion sensors, etc.), the big difference here is that if an alarm is tripped, a security watch is notified 24/7 to assess the danger and, if necessary, call the police, fire department, or more.

"If we're talking security, then I think the main value in a more advanced system versus just a DIY one is the professional monitoring," says DeMille. "It's the difference between your house burning down because you were at the movies with your phone off, versus a trained professional dispatching the fire department once a smoke detector is triggered."

According to DeMille, one good option is Vivint ($550 and up, $40-plus per month). In addition to the usual components, you can add glass-break sensors (which are tripped when they detect the exact frequency of breaking glass in their vicinity), panic buttons (to be worn by the elderly to alert others to falls and other accidents), and detectors for smoke, carbon monoxide, and more.

Plus, you can integrate this system with other smart home devices, including Amazon Echo, so you can give spoken commands rather than entering them into a control panel.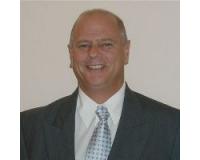 Author:
Victor DeFrisco
Phone:
561-951-3759
Dated:
June 6th 2017
Views:
70
About Victor: ...