When Size Matters
When size matters... create the illusion or more.
The kitchen is quite often the heart of the home. Even if the buyer struggles with the art of boiling water, he or she will want the most beautiful, spacious kitchen complete with new stainless steel appliances.
If you are selling a home with a small kitchen this could put you at a disadvantage in the market.
However, below are a few tips on making your kitchen appear larger; which may help you even the playing field just a bit:
1. Clear away all clutter especially from the counter space.

2. Limit the appliances stored on the counter to only ONE, the toaster, blender, or coffee maker but not all three at one time.
3. Keep the decor simple with light neutral paint. Lighter colors make the room appear larger.
4. Keep the decorations simple with 1 - 2 cookbooks and a pretty bowl filled with lemons or green apples on the counter or table.
5. Put away personal pictures and the children's artwork. The buyer needs to be able to visualize themselves in the space and will struggle to look beyond what they see.
6. Minimize window treatments and show the home with the blinds or curtains open utilizing and emphasizing the natural light to create an open, airy feel; which also gives the illusion of more space.
7. Make certain that all surfaces are degreased and shine like new money. This includes appliances, counter tops, cabinets, fixtures and flooring. When the kitchen sparkles, buyers will focus on how great things look rather than how small it is.
Picture from HGTV.com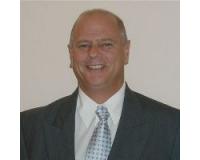 Author:
Victor DeFrisco
Phone:
561-951-3759
Dated:
October 6th 2016
Views:
219
About Victor: ...