Where To Hide In A Zombie Apocalypse
What do Costco, Peanut Island, a houseboat and the Florida Everglades have in common?
They are 4 of 9 best places in Florida to hide if there ever is a Zombie Apocalypse. I'm not planning or worried about such an event, but there are plenty of people out there who seem to be fascinated with the possibility and are already scoping out places to hide if it should ever happen.

It happens that Costco, of all places, and similar big box stores is safe because it is readily defensible, has plenty of provisions (at least for the short term) and can handle a lot of people. Although if you are inclined to need guns and ammunition to protect yourself, and unless you can bring your own, it is recommended to hang out at a Walmart since, unlike Costco, they do sell and have plenty of guns and ammo.


Unless you know your history, Peanut Island is considered a good short term safe haven because it houses the old "Kennedy Bunker". This shelter was built to protect President John F. Kennedy during a nuclear attack in the event he was vacationing at his winter white house in Palm Beach. The bunker is considered pretty safe because it is surrounded by water and Zombies don't swim. However you better bring your own food, water and weapons as there isn't anything there anymore to live on.

The Florida Everglades is considered a safe place to hide out, but you would have to bring plenty of bug repellent and a boat or something to protect you from being eaten by Alligators. The vast remoteness of the Everglades, however does have some appeal in as much as Zombies are afraid of water and most likely would be eaten by Alligators before finding you.


If you have a houseboat or a yacht, you can definitely hide out, but you better have plenty of fuel, fresh water, food and weapons. At least temporarily it would be a good solution until things settled down. Hopefully long enough to keep yourself from being eaten by the first wave of the little devils.


As for me, I will just wait and see.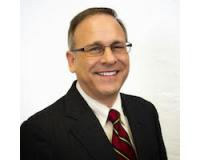 Author:
Stephen Snow
Phone:
561-291-1783
Dated:
March 6th 2016
Views:
261
About Stephen: ...