Why Royal Palm Could Be Palm Beach Countys New Craft Beer Hot Spot
Craft beer and microbreweries have been exploding in popularity the past few years, and Royal Palm Beach could become the next hot spot for enjoying a cold one.
The village's council unanimously passed an ordinance Thursday night that paves the way for breweries, brewpubs, microbreweries and tap rooms.
"This is something that we're doing as a council that will hopefully help the business climate — economic climate — within the village, Mayor Fred Pinto said.
Palm Beach County has an up-and-coming craft beer scene with popular brewers cropping up throughout the area. Civil Society Brewing in Jupiter was just named to a top 10 list of best new brewers in the world.
The brewpubs and microbreweries in Royal Palm Beach would be allowed in commercially zoned areas as long as they don't exceed 5,000 square feet and 25 percent of the total area is open to the public as a bar, tasting room or for distribution. Larger microbreweries and full-fledged breweries would have to be in areas zoned for industrial.
The new rules won't just allow the businesses to open up anywhere and the council put in some provisions to protect neighbors from noise. The council considered banning outdoor seating altogether if the building was next to a residential area, but at the previous meeting in mid-January they decided to allow it as long as the outdoor area is facing away from the homes.
Other bars and restaurants in the village don't have the same outdoor seating constraints.
If the brewpubs and microbreweries do have outdoor seating areas, they can't be facing a residential neighborhood and no music is allowed to be played outside.
The village staff also nixed the idea of a drive-thru retail sales before it was even brought forward.
"We like innovation, but we do not want drive-thru kegs," Village Attorney Jennifer Ashton said with a laugh.
There will also be limits to how much brewpubs and microbreweries are allowed to produce each year, but full-fledged breweries will not be under the same constraints.
It remains to be seen how soon prospective owners will come forward to jump on the idea of opening in Royal Palm Beach. The issue was brought forward by the council, it wasn't an application from an owner who wanted to open one in the village.
But it shows that Royal Palm Beach is open to the idea of having a craft beer presence.
"It's a matter of putting it out there and saying 'come. We're interested in this type of thing," said councilman Jeff Hmara.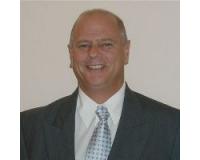 Author:
Victor DeFrisco
Phone:
561-951-3759
Dated:
February 15th 2017
Views:
218
About Victor: ...