Why Spend Less Than 20 Of Your Credit Limit
Original and full article was published on 02/23/2013 by By Dana Dratch for creditcard.com
This is just a piece of said article I have altered it to get the point across.
Here's an adage familiar to all credit card users: "Using too much of your available credit hurts your credit score. A personal finance rule of thumb that goes with it says that for a good credit score, keep your credit utilization ratio" -- what you use versus how much you have to use -- below 30 percent. This rule, they say, applies to each credit or store card individually, and to the cumulative limits of all your cards in general.
So if you have a nice shiny credit card with a $10,000 credit limit, for the best credit score, don't carry a balance higher than $3,000. Simple, right?
Sorry, but no. So here are a few tricks that can get you a better credit score and keep more of your money in your pocket.
Forget the old 30% idea
Start by throwing out the old notion about 30 percent usage being OK. FICO, the company that came up with (this incredible Einstein-ish math equation for) your credit scoring and yes, they are is still the largest provider of such scores,has long advised score-conscious consumers to be far stingier about credit use.(You read it right, the company that came up with your score is telling you not to spend every dime on your credit card.) "The company had told people (They talked to your bank and your shiny credit card provider and told them to probably tell you) to keep it to 10 percent or less", says Anthony Sprauve, spokesman for myFico.com, FICO's consumer website.
More recently, the company's stance has softened he says. Its studies indicate that there is only a minimal score difference between consumers who limit their usage to less than 20 percent and those who keep it to less than 10 percent, he says.
That can be good news for consumers who want to actually use lower-limit credit cards for more than token purchases.
According to FICO surveys, credit scoring "high achievers -- those with a score north of 750 --they're using an average of 7 percent of their available credit," Sprauve says. "I think 20 percent, for a lot of people, is more realistic. I would rather talk about that as a realistic goal that they can attain, rather than something that might feel like a stretch and out of reach."
And remember that credit scoring formulas are closer to a sliding scale than a cliff. You don't go from a great score at 20 percent credit utilization to a lousy one at 21percent. "There's no hard-and-fast guideline," Sprauve says. "But I think that if people stay somewhere between 10 and 20 percent range, that's a good place to be."
It's still true that you shouldn't go rack up debt on any one card. The FICO scoring system looks at "the total available credit and the total balance used," says Sprauve."But it also does look at individual lines of credit. So it factors in both."
I wrote in the article (I told you I changed it) that this information was probably relayed to your credit card company and even your own bank. So why haven't you been told about it?
Answer: The higher of your credit limit you use, the lower your credit score gets and the lower your credit score become the higher the interest rates your credit card company or bank can charge you on that card. The higher the interest rate, the more you pay, the more you pay, the more money your credit card company or bank makes. So, are you surprised now, that you've not been told about this?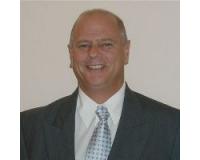 Author:
Victor DeFrisco
Phone:
561-951-3759
Dated:
March 25th 2016
Views:
326
About Victor: ...