Your House Can Make You Money From More Than Just Filming
Your House Can Make You Money From More Than Just Filming
An interview with a FilmingLocations.com customer who had filming done
By Steve Mathie
Staff Writer
FilmingLocations.com
At FilmingLocations.com we have recently received a number of inquiries from not only location scouts, but special event planners who are looking to book weddings, parties and social events. Did you know that when you submit your home for filming, there are more ways to make cash using your home than having a movie filmed there.
We are working with photographers, wedding planners, location scouts, musicians, student filmmakers, advertising agencies, producers and many other types of people that are looking to rent homes for their next movie, commercial, video, album cover, television shoot or special event.
Now when you list your home to make extra money, you might wonder why your property would be used for something other than a film location. Does your backyard have enough space to hold a large group of people? Do you have a balcony that would appeal to someone looking to have a party overlooking a great view from your house?
Most people don't ever think of submitting their home or listing their home to make extra cash from using it as a film location. But making money from the use of your home is easier than you think.
At FilmingLocations.com all you need to do is take a few photos of your home, create a listing to let location scouts and other industry professionals know that you are open to using your home for filming.
For one family that owns a home and a business, listing their home at FilmingLocations.com brought them some extra cash that helped pay their mortgage payment during difficult economic times.
What's it like when someone films at your house? We sat down and talked with Alyssa who told us about having a movie filmed at her house in early March.
What was your first impression about the day of filming?
We were eating breakfast and the whole crew showed up, which we were expecting. I was ready to take my son to work but he got to excited and wanted to stay.
Were there any surprises in terms of what the film crew did?
I didn't realize that there were so many people on a crew, and that they needed so much equipment. They even lighting guys had to climb out my bedroom window to get lights on the roof. It was pretty neat to see how a film crew works.
What is the most unique thing that you saw while the film crew was at your house?
I would say the amount of food they had there on the set. The catering was great and they fed me and my family, and of course they gave us a check too, before they even filmed.
Who did you deal with while you were on the set?
The director was really great. He gave me a script and explained what rooms they were going to use and when.
Did your son say anything about the filming?
He has been bragging to all of his friends that they were making at movie at his house. He had a great time, we all did, even the dogs were excited.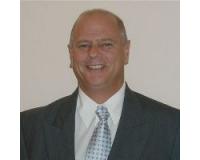 Author:
Victor DeFrisco
Phone:
561-951-3759
Dated:
June 5th 2016
Views:
156
About Victor: ...